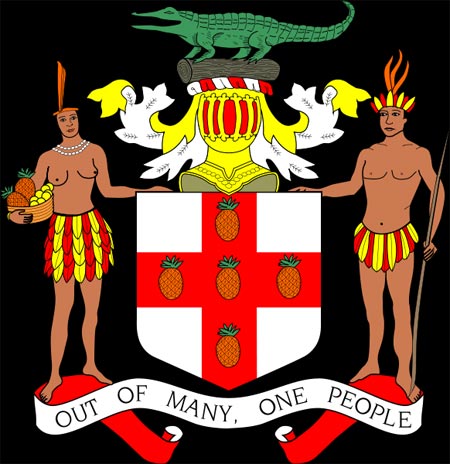 The Coat of Arms of Independent Jamaica is based on the one granted to Jamaica in 1661.
In 1962, a new Motto, "Out of Many, One People" was chosen for the scroll under the Shield.
A male and female Arawak stand on the sides of the Shield, representing the original inhabitants.
The Red Cross is a reminder of the association with England.
The five pineapples represent the Jamaican tradition of hospitality.